The New Massachusetts Pet Trust | Ensuring Your Animals are Cared for Part 1
11-05-2012
11:13
AM
Author: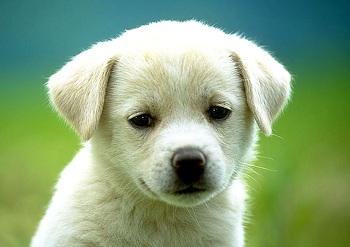 The Commonwealth of Massachusetts has been very busy over the past few years overhauling much of its probate code to reflect modern family circumstances. With respect to traditional estate planning, for example, the code changes Massachusetts estate distribution to ensure that all children in mixed marriage families receive some inheritance (if no will is present). And with the more recent enactment of the Uniform Trust Code, Massachusetts now provides for very specific trusts without beneficiaries under any legal definition of the word. And the most talked about version of such a beneficiary-free trust is one that provides for one or more animals after the grantor's death, commonly known as the "pet trust."
For Massachusetts estate planners, the idea of a pet trust can be somewhat strange. In order for a trust to be valid, again, it must have beneficiaries. And while most pet owners would argue that their pets should be legally entitled to some form of beneficiary status, that option quickly falls apart when faced with the mechanics of a traditional trust. A beneficiary has rights, and the trustee has certain obligations related to those rights. But the only party who can legally make sure the trustee fulfills those obligations is the beneficiary itself. And a dog cannot demand that the trustee provide an accounting of trust funds and investments, nor would it be appropriate for the trustee to voluntarily provide such information to a dog. Similarly, a horse that lives in a barn needing roof repairs could hardly communicate this to anyone, let alone understand what his needs are in the first place. The same problem arises when a non-beneficiary, e.g. a pet owner's child, challenges the trust, for someone must exist to defend that animal's interests.
Massachusetts Pet Trusts – Identifying the (Human) Parties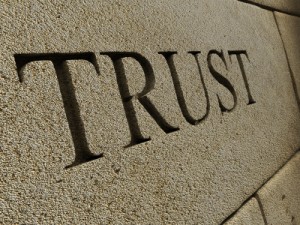 And so the pet trust is necessarily structured in a different way than a traditional trust. As described above, it is too problematic to employ the traditional rules; Where a grantor (creator/funder of a trust) conveys legal title of her property to a trustee (administrator of the trust), for the benefit of a beneficiary. Instead, the uniform trust code provides for different parties that fulfill different roles.
Note: While reading about these roles, keep in mind that one person could fulfill multiple roles in a trust, or even all of them. The main goal in a pet trust is to both protect the interests of a pet from the potential interests of outsiders, and to split the responsibilities of any persons involved according to expertise and interest, with appropriate compensation.
Trustee: Trustees in pet trusts are exactly the same as those under regular trusts. This position can be held by a person or an institution, and simply executes the terms of a trust instrument for the beneficiary (see below on "Trust Enforcer" for more on pet trust beneficiaries).
Caretaker: Of course, after a pet's owner passes away, someone needs to actually take care of that pet. The best person to do so should have the following characteristics, in their order of importance: 1) Animal lover, 2) Close ties with the pet, 3) Close ties with the pet owner. Simply nominating the pet owner's own close friend ignores the realities of caring for the pet, the needs of the pet or the needs of the friend.
Monitor: A monitor is a third party who can periodically check on the pet's well being with respect to the trustee and caretaker's duties. The trust can also be structured to permit this monitor to resolve disputes between these two parties. Often, the pet's veterinarian is nominated as the monitor.
Trust Enforcer: The new Massachusetts Uniform Trust Code enables the instrument to name an individual (person) who may enforce the terms of the trust. In the alternative, anyone "having an interest in the welfare of the animal" can ask the court to appoint such a person, or initiate proceedings to have that person removed. This trust "enforcer" is often termed a "qualified beneficiary," meaning a person who for all intents and purposes can legally act on the pet's behalf, and can compel the trustee to act.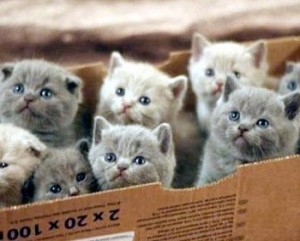 Another Option: Form a Pet Panel, a Kitty Committe, or a Canine Commission
To provide more flexibility in the trust the pet owner might incorporate some kind of "pet panel," allowing a group of people interested in the animal's welfare to exercise discretion in administering the trust. Many events can occur that will fall outside of the trust's text that will require decisions. For example, what if a pet runs away? Or what if a pet becomes unable to move – Does the caregiver receive more compensation for more work? Is there a time when euthanizing the pet becomes in its best interest? Particularly if multiple pets are involved in the creation of a trust, there can be many variables that affect the trust's administration down the line, and entrusting a panel to make certain adjustments in the future can be very advantageous towards enhancing a pet or pets' lives.
The creation of a panel might also operate as a check on the powers of a caretaker, trustee or enforcer if their judgments are not entirely sound or trusted. While many day to day decisions are best left to a single individual, there are also many that might require deliberation from more than one person's perspective.
Drafting a Life Care Plan for your Pet
An essential element to the trust, in addition to those provisions relating to its administration, is the life care plan which provides necessary guidelines towards the pet's care. Especially if the trust does not form a panel as described above, this will be the only guidance the caretaker and trustee have. Certain expectations should probably be met, for example, with respect to the pet's food (both quantity and quality). Other considerations include the provision of medication and degree of grooming to be given to the animal. And on a related note, we usually recommend some clearer guidelines just like our Massachusetts health care proxies, describing the level of medical treatment to be administered at a time of illness or injury.
The pet trust life care plan also explains some of the logistics for the pet trust's administration. That is, if for some reason the caretaker and trustee disagree on how to carry out the trust's terms, the life care plan can resolve the dispute – or better yet it can explain the process for resolving disputes.
Final Thoughts – Get Counseling!
This first part of our article series on the new Massachusetts pet trust statutes is intended to provide an outline of what pet owners can and should expect to think about when planning for the future care of their extended families. In the next article, (we're working on it), we'll get to more specifics such as how to draft a care plan, and how to set up compensation and budgets in the trust. But as always, please be mindful that calling a Sandwich estate planning lawyer as soon as possible is really the best strategy for putting a working pet trust together. Call us at 508-888-8100 or use our contact us page if it is more convenient.
View more from Timothy McNamara on the Probate Process, Estate Planning, and Medicaid Planning. 
Copyright © 2011 Law Office of William Yates. All rights reserved
….
Sign in with your Lexis.com ID to access LEXIS.com Estates, Gifts Trusts and Elder Law resources
Discover the features and benefits of LexisNexis® Tax Center
LexisNexis Publications:
View the LexisNexis
Catalog of Legal and Professional Publications
LexisNexis eBooks
Click
here for a list of available LexisNexis eBooks.
Click here to learn more about
LexisNexis eBooks.
For more information about LexisNexis products and solutions connect with us through our